- Please make a reservation using the online reservation form.
- Online reservations are accepted up to two days in advance.
- If you make an advance reservation, you can take advantage of the discount kimono rental price. For more information, please see Plans.
- Telephone support is provided in Japanese only.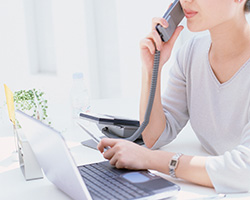 - You must complete procedures at the front desk, so please arrive a few minutes before your reservation.
- The restroom in the shop may be crowded, so we recommend using the restroom before your arrival.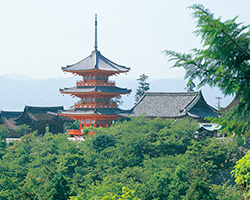 - Our kimono rental plans include the Standard, Elegant, Premium, Designer Brand, and Men's Plans. Click here for information about each plan.
- Even if you specify a plan or optional items at the time of your reservation, you can change your plan or add options on the day of your visit.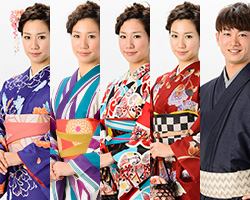 - We are always adding new kimono to our increasingly broad lineup. If you are unsure which one you want to wear, one of our well-informed staff members can help you choose.
- Our staff will provide an obi and accessories (bag and zori [sandals]) to match the kimono you have selected, but you can also choose your preferred items. Please tell us in this case.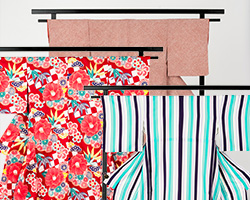 - Even if you are not used to wearing kimono, there's nothing to worry about. Our experienced staff members will speedily dress you in the kimono and make sure that it will stay in place.
- It takes around 30 to 60 minutes to dress each person, from arrival at the shop until completion.
- You will receive a new pair of tabi (socks) at no cost.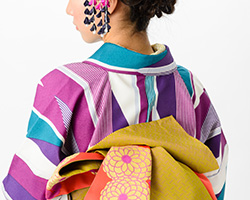 - We also offer more elaborate hair styling by a professional stylist (fees apply). If you would like a more elaborate hair decoration, kanzashi are available for paid rental or sale. Click here for more information.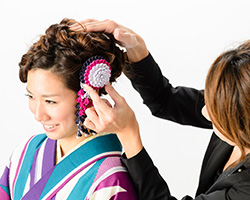 There is space in the shop for you to take commemorative photographs. When you are ready to go out, snap a picture with your camera or smartphone before departing.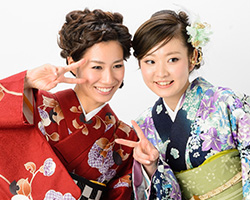 - You can leave your baggage at the shop (excluding valuables).
- If you choose to pay for an optional service, you can leave your suitcase at the shop or have your baggage delivered to your hotel (fees apply).Click here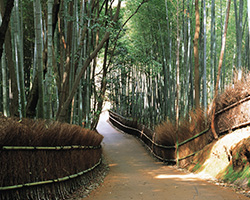 - Please return your kimono to the shop 30 minutes before closing time on the day of your rental.
- You will change out of your kimono in the shop before returning it.
- Please contact us if you will be late.
- You can also return your kimono on the following day (fees apply).Click here